About King Electric Family Owned for Four Generations
---
King Electric Company, Inc. was founded in 1922 in Burlington, North Carolina. We specialize in providing electrician and lighting installation services for residential and commercial clients throughout Burlington and the surrounding areas. We are proud to have been a family-owned business since our founding, and we now have our fourth generation of family members on staff.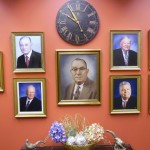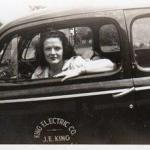 We serve our clients with expert installation and maintenance services for electrical wiring, telecommunications wiring, indoor and outdoor lighting, generators, and more. We have the equipment, experience, and manpower to handle jobs of any size or scope, from small indoor home lighting installs to large outdoor commercial wiring and lighting projects, and virtually anything in between.
In our newly-expanded Lighting and Accessories Showroom, we provide retail sales for many high-end home lighting and decor products from some of the finest manufacturers in the industry. We stock and custom order indoor and outdoor lighting products, mirrors, framed paintings, accent tables, vases, rugs, fans, custom blinds, wallpaper, interior accents, and much more.